Livin' Fore Lane Golf Scramble
Greystone Golf Club - 2555 US-70, Dickson, TN 37055 / July 28, 2023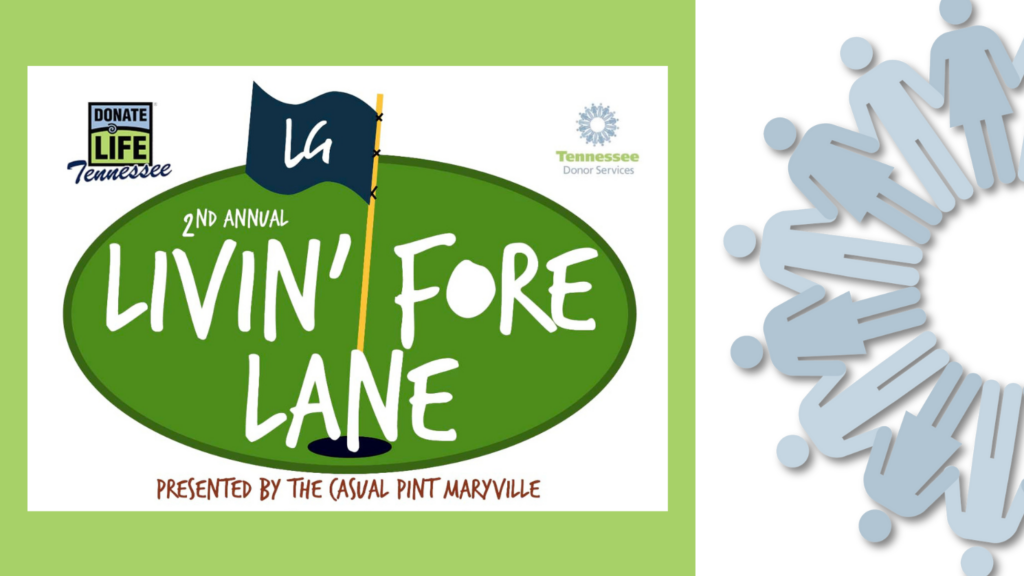 Tee off for Donate Life Tennessee!
Support the cause by rounding up a foursome and testing your game, starting at 1:00 pm, or spend the day making a hole-in-one for donation – educating and registering golfers at the Donate Life Tennessee booth from 12-2:30 pm.
Reach out to Sharon Pakis at Sharon.pakis@dcids.org to learn more.
About Tennessee Donor Services
An Extraordinary Commitment to Science, Health, and Hope
Tennessee Donor Services a non-profit, organ procurement organization (OPO) dedicated to saving and improving lives by connecting organ and tissue donations to the patients who need them. TDS serves nearly five and a half million people in Tennessee and Virginia.